Having poor posture is no picnic.
It can cause nasty headaches, neck pain, and unsightly scar tissue at the base of the neck. Long term changes to this affliction can be osteoarthritic damage, weak muscles, jaw pain, loss of function in the legs and arms, and a host of other problems.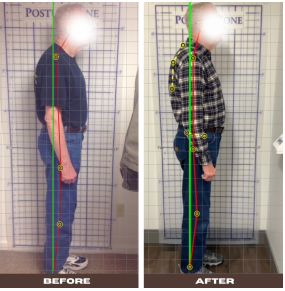 In the course of my 20 years in practice I have seen the posture of the average person really begin to decline. There are a number of reasons speculated for this change, from smartphones to tablets to poor office ergonomics. Whatever the cause, the effect is very dramatic.
Usually the cases begin as a loss in the range of motion of the neck and head, then progress to pain in the upper back, shoulders and chest. It is at this point that people may begin to notice the headaches, the stiffness in the neck and weakness in the hands. Later stages can include the formation of a lot of scar tissue at the back of the neck as your body tries to stabilize the dysfunctional changes going on with your neck and upper back. Scar tissue is painful and very stiff. When it begins to build up a noticeable 'hump' can occur. This hump can significantly reduce the range of motion and power in the neck and upper body.
If this is happening to you, I want you to know that we want to help you.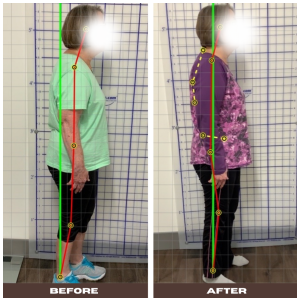 In 2016 I wrote a presentation called 'Beating the Hump' and in that talk I discussed what were then groundbreaking non-surgical, non-drug therapies for fixing the problem instead of covering it up. I must have given that presentation 100 times that year. Everywhere from Thompson-Reuters to Novus International to (almost) every high school staff in Saint Charles County to the Salvation Army (it's safe to say I am their favorite speaker.)
From those early cases we pioneered and refined a treatment plan that produces reliable, consistent, maintainable results. In addition to the restoration of the proper posture, we were seeing increases in grip strength and pulmonary function. One of the nasty things about forward head posture changes is that people with bad posture often can't squeeze and can't breath in deeply.
We measure these changes, both good and bad, through quantitative, objective measuring devices that just weren't around 2 decades ago. Needless to say we have built quite a collection of successful cases, some of which we have posted here with the patient's permission.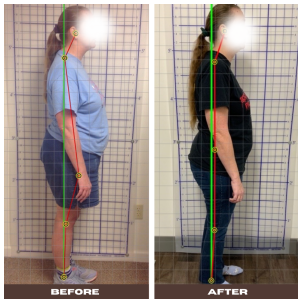 In the cases we accepted, people were back to doing the things they enjoyed, and younger people were faster and stronger than they had ever been. Forward head posture has been demonstrated to reduce agility and power in the legs, so these athletes were trying to perform despite having anchors tied around them.
If you are like me, you grew up watching some of the people who raised you or helped raise you develop these horrible changes to their bodies. I have taken care of way too many moms who turned into grandmothers that could not have fun or hang out with their grandkids. Having constant headaches, not being able to stand up straight and getting shorter every year is no way to have to live. We are putting a stop to that one spine at a time.
If you are concerned about your neck and posture, please make an appointment for a consultation with us. You will meet with me, and you will meet our staff. Our consultation is done at no cost to you whatsoever and you have no obligation.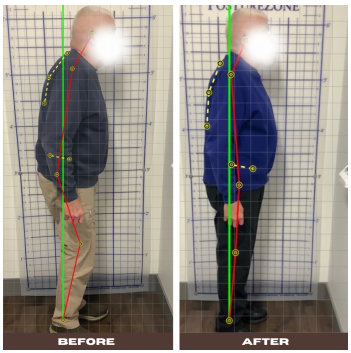 Most insurance carriers understand the healthcare dangers of forward head posture and will pay for care. If we can help you and if we take your case we will discuss any financial information before you begin care.
Let us see if we can help, and if we can we will make room for you to be seen at our office. Every one of the people in these pictures is a real person that we have been caring for here in Dardenne Prairie. The photos are 100% real.
Schedule a consultation while you are here. After that take a second to go on our office tour and read our reviews, so you know what to expect.
We look forward to seeing you in the office!
In health -
Dr. Joshua Fink, DC
Clinic Director - MidWest Family Wellness
OFFICE HOURS
---
Monday
9:00am - 12:00pm
2:00pm - 6:00pm
---
Tuesday
2:00pm - 6:00pm
---
Wednesday
9:00am - 12:00pm
2:00pm - 6:00pm
---
Thursday
9:00am - 12:00pm
2:00pm - 6:00pm
---
Friday
Closed
---
Saturday
By Appointment