Lunch & Learns Are Back.. So Sign Up Now!
Lunch & Learns Are Back… So Sign Up Now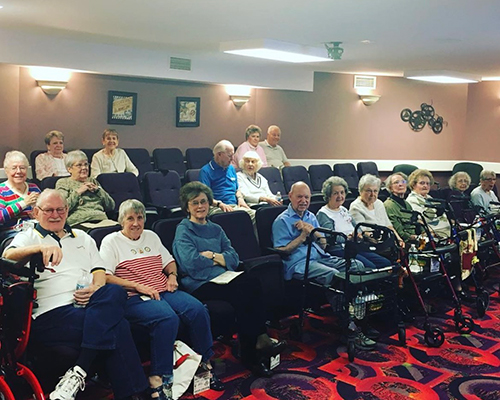 Before the pandemic, our office was known for our amazing Lunch and Learn presentations we would provide to our patients and the community. I miss them and want to start bringing them back in a big way. So I thought the best way to show off how amazing this event can be was to write it all down on this blog for everyone to see.
So first, these are completely free. Yes FREE! What we do is come to your office or group setting and one of our doctors provides a presentation on a topic of your choosing, all while you enjoy a FREE lunch with us. These topics are always based on health. Our topics include Eat Better Sleep Better Move Better, Workplace Ergonomics, Staying Healthy Year After Year, Self-Care, and even Stress Reduction. We will even write a talk specifically for your group on whatever topic that would be beneficial for you (once we wrote a whole talk on proper sewing motion and warming up for a sewing group, it was truly amazing). These events last about an hour and we do these to help educate our patients and the community we are involved in. After all, education is the key to success and that goes for your health and wellbeing as well.
Since moving into the new office, Dr. Joshua Fink is now our head presenter, and he loves to put on a show and keep it entertaining. These talks tend to boost morale and it's always a good thing to help your employees/friends/colleagues with education on health.
If you would like to learn more about if one of these FREE presentations is right for your group or office, please contact me at peggy@mfwellness.org. I would love to start having more of these on our calendar, so contact away! I'll be waiting to hear from you and can't wait to bring you some lunch!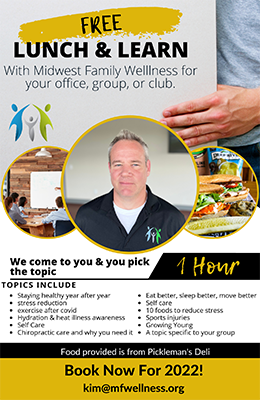 OFFICE HOURS
---
Monday
9:00am - 12:00pm
2:00pm - 6:00pm
---
Tuesday
2:00pm - 6:00pm
---
Wednesday
9:00am - 12:00pm
2:00pm - 6:00pm
---
Thursday
9:00am - 12:00pm
2:00pm - 6:00pm
---
Friday
Closed
---
Saturday
By Appointment