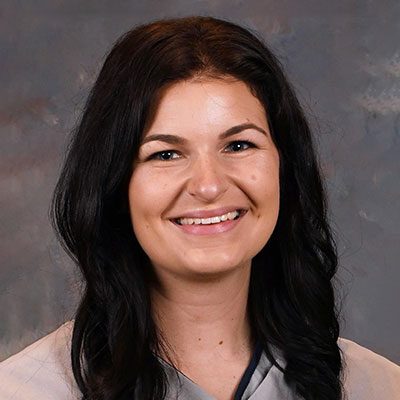 Hey Everyone!
I'm Dr. Amanda Drum, the pregnancy and pediatric specialist in the office. I have been around MFW for almost 2 years between internships, rotations and preceptorships while in school at Logan University.
While in school I fell in love with treating pregnant mommas and the sweet little ones so I decided to get an extra certification in those populations. Though Covid put a slight delay things, I am almost finished with the program!
Becoming a chiropractor has been very rewarding in a sense that parents find relief for their children and mommas get to enjoy their journey. It is so fun watching the kids grow and hit all their milestones.
It is also amazing to teach people what chiropractic can do, because we are not accepted by some physicians, which is crazy to me!
In the past year, I have had some huge life changes and it has been so fun! In September of 2020, I had my dream wedding. It was on my parent's property up by Mark Twain Lake so the sunset was beautiful and we couldn't have asked for better weather. In October, we went to Mexico for a two-week honeymoon and experience our first hurricane, it was an exciting time. In December, I graduated from Logan and began my career here at Midwest Family Wellness and lastly my biggest and most wonderful life change is my husband and I are expecting our first little one! We cannot wait to meet our first baby in October.
I can't wait to see you in the office!
Dr. Amanda
OFFICE HOURS
---
Monday
9:00am - 12:00pm
2:00pm - 6:00pm
---
Tuesday
2:00pm - 6:00pm
---
Wednesday
9:00am - 12:00pm
2:00pm - 6:00pm
---
Thursday
9:00am - 12:00pm
2:00pm - 6:00pm
---
Friday
Closed
---
Saturday
By Appointment