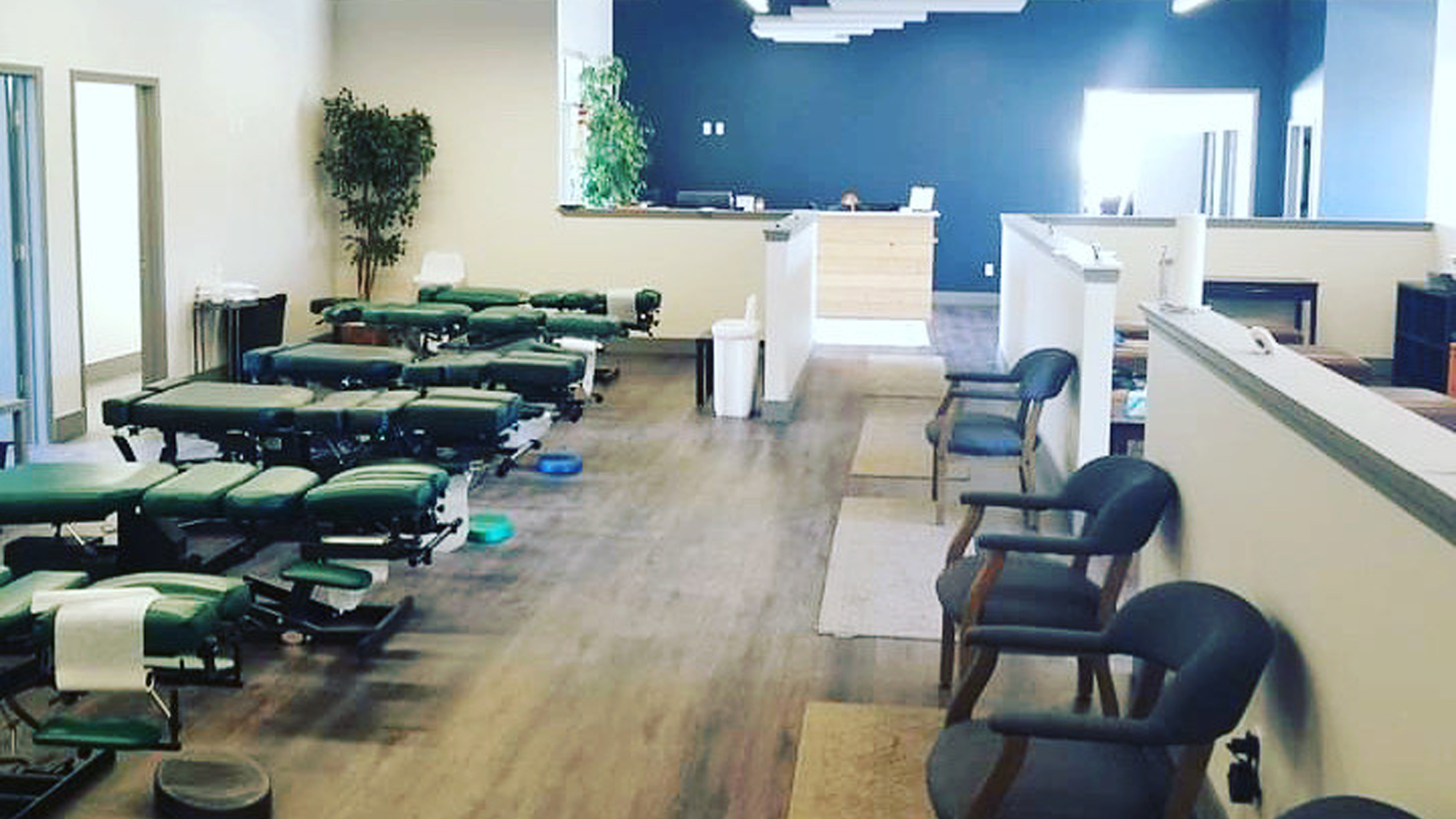 In the beginning of practice, we had a 700 square foot office.  We outgrew that, moved into the office next door, which we then outgrew and began knocking down separating walls.  Then we outgrew that and opened our Wentzville location.  Then we moved our Cottleville location again.  These past 17 years in practice have been pretty awesome, but the kind of awesome where you know it could be better.
Now, it is better.
5000 sq feet, better therapies, better diagnosing tools, more tables, better parking.   I am grateful to the first years in practice because they taught us so much about what we do not need to run a successful healthcare practice (engraved lab coats, ties, attitudes, frosted glass) and about what we do need (time with patients, clear communication, goals.) 
We built this new place with only those things in mind.  I am so proud of the staff of Midwest Family Wellness for hanging in there and mitigating the craziness of this past year in order to make this a reality.  The care we can give at this new facility really makes this all worthwhile.  See you soon!
-Dr. Joshua Fink D.C.
The excited new owner of 1755 Stump Rd Dardenne Prairie
OFFICE HOURS
---
Monday
9:00am - 12:00pm
2:00pm - 6:00pm
---
Tuesday
2:00pm - 6:00pm
---
Wednesday
9:00am - 12:00pm
2:00pm - 6:00pm
---
Thursday
9:00am - 12:00pm
2:00pm - 6:00pm
---
Friday
Closed
---
Saturday
By Appointment